Meet The Board

Meet the Board
The leadership of the FCO consists of a volunteer Board of Directors elected by the membership at its Annual General Meeting. The Board's main mandate is to promote the role of Ombuds and provide for a wide variety of professional development opportunities to our members – Ombuds' professionals.
The new Board of Directors was acclaimed for a two-year term (2023-2025) at the June 6th, 2023 Annual General Meeting of the FCO.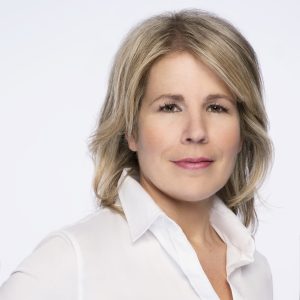 President
Nadine Mailloux
Ombudsman of Montreal
Me Nadine Mailloux graduated from the Faculty of Law at the Université de Montréal and was admitted to the Quebec Bar in 1999. She is an accredited mediator by the Quebec Bar and the Institut de médiation et d'arbitrage du Québec, and a member of the Arbitration and Mediation Institute of Canada. Me Mailloux is vice-president of the Forum of Canadian Ombudsman since 2017.
Me Mailloux codirects with Nora Farrell, the FCO/Osgoode Advanced Issues in Ombuds Practice certificate program at York University's Osgoode Hall Law School in Toronto. The program is offered by renowned ombudsmans in Canada and internationally, and is aimed at experienced ombudsmans. For some years, she has offered many training sessions devoted to the best ombudsman practices.
She is one of three elected members who represent North America on the board of directors of the International Ombudsman Institute and is also active with the Association des ombudsmans et médiateurs de la francophonie (AOMF).
Me Mailloux has been an ombudsman for more than 20 years. The majority of her career has focused on alternative methods of conflict resolution. At first an ombudsman of second-instance at the Régie régionale de la santé et des services sociaux de Montréal-Centre, she then served in that capacity at a major university hospital centre, and subsequently at a university health and social services centre. She was named Ombudsman de la Ville de Laval by the Commission municipale du Québec in 2013 and opened the office, where she lent her expertise to that city's citizens until she was appointed Ombudsman de Montréal in August 2020.
For several years, Me Mailloux coordinated a pro bono legal-aid clinic in poor communities. She is also pro bono ombudsman with The Lighthouse Children and Families, a non-profit organization that offers respite care and support for families of children afflicted with illnesses requiring complex care.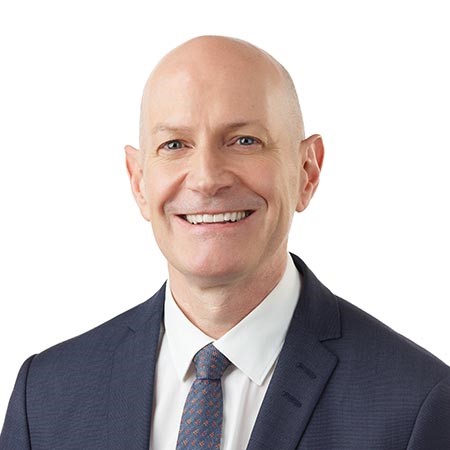 Vice-President
Craig Thompson
Patient Ombudsman
Craig Thompson assumed his role as Ontario's Patient Ombudsman on March 29th, 2021. Craig joined Patient Ombudsman as the Executive Director in 2017 and now leads this nascent health ombuds office with jurisdiction over public hospitals, long-term care homes, and home and community care and support services. Patient Ombudsman receives, attempts to resolve, and investigates complaints from patients or their caregivers about their care experiences.
Prior to joining Patient Ombudsman, Craig held various leadership roles in public and private organizations within the healthcare, communications and design sciences sectors in a career spanning over 30 years.
In 2017, Craig received his MHSc. Health Administration from the University of Toronto's Institute of Health Policy, Management and Evaluation. He was the recipient of the Robert Wood Johnson Award presented in collaboration with the Canadian College of Health Leaders (CCHL) and the Kevin J. Leonard Award presented in collaboration with University Health Network's Centre for Global eHealth Innovation. Craig has completed both Osgoode/FCO Certificates: Essentials for Ombuds and Advanced Issues in Ombuds Practice.
Craig is a Certified Health Executive (CHE), member of the Forum of Canadian Ombudsman board of directors, registered Professional Engineer (P. Eng.) with the Professional Engineers of Ontario, and associate member of the ADR Institute of Ontario.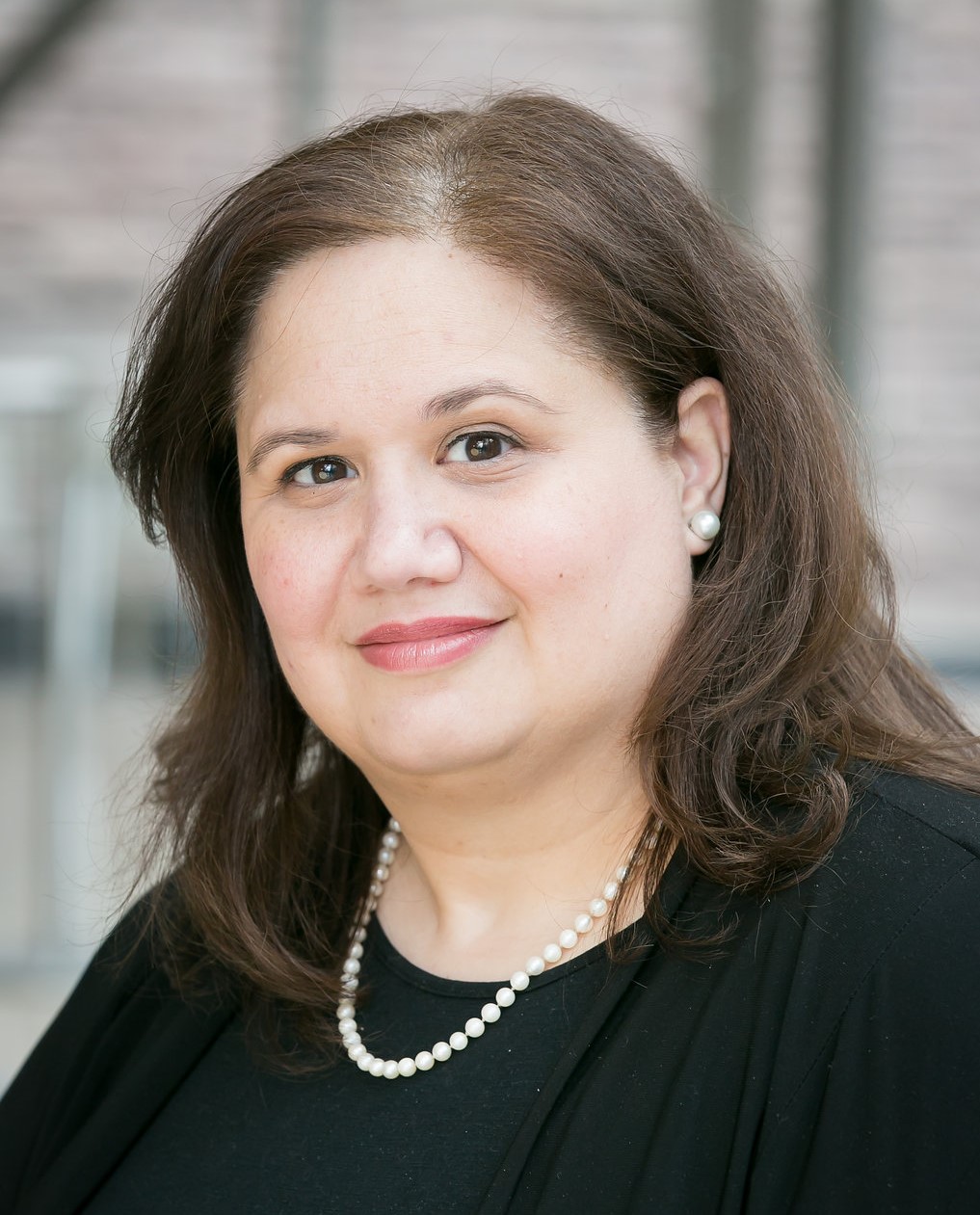 Treasurer
Sophie Petrillo
Ombudsman, Hydro One
Sophie Petrillo has been with the Office of the Ombudsman at Hydro One since the office first opened in March 2016. Prior to her appointment as the Ombudsman in August 2017, Ms. Petrillo held the roles of Ombudsman Investigator and Acting Manager. As the Ombudsman, Ms. Petrillo is responsible for receiving and resolving complaints arising out of the operations of Hydro One. By working with both customers and the company, Ms. Petrillo aims to help Hydro One deliver just, fair, and equitable services to the public.
Ms. Petrillo graduated from the University of Toronto with an Honours Bachelor of Science (Hons. BSc) degree and then went on to earn a Bachelor of Laws (LL.B) from Queen's University. After being called to the bar in 2002, Ms. Petrillo worked as a commercial litigator at the law firm of Pallett Valo LLP, and most recently as in-house counsel for The Toronto-Dominion Bank. Ms. Petrillo has significant experience in conducting investigations, engaging in conflict resolution, and ensuring that business activities comply with legal, regulatory, and privacy requirements.
Ms. Petrillo reports directly to Hydro One's Board of Directors. As an office of last resort, the Office of the Ombudsman will conduct an independent, fair, and thorough review of complaints that Hydro One has been unable to resolve.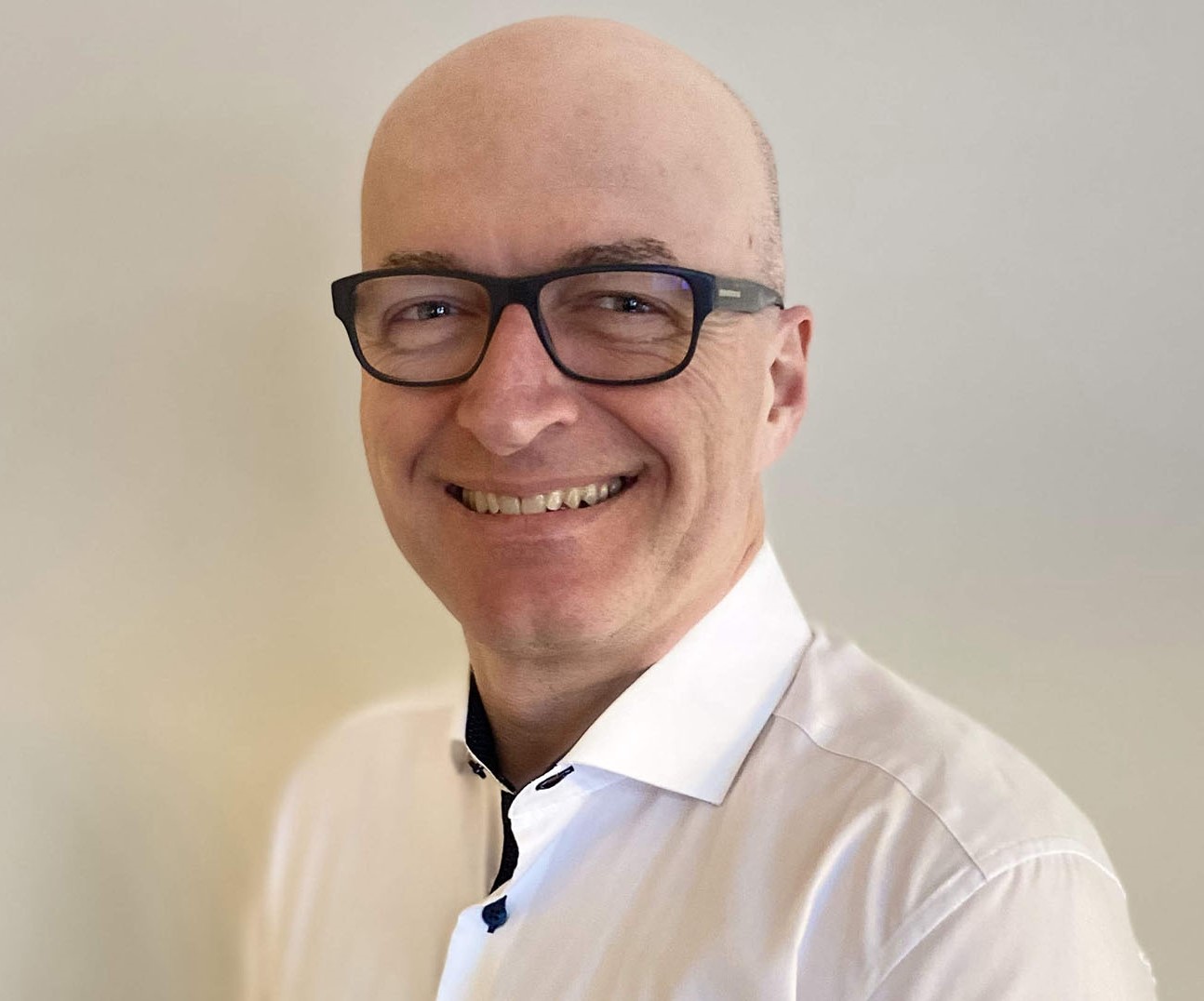 Secretary
Pierre Champoux
Ombudsman, French Services
Radio-Canada
A journalist for more than 35 years, Pierre Champoux touched on all facets of the profession before becoming ombudsman for Radio-Canada's French Services in July 2021.
After a career as a radio newsreader and television news desk editor, he became editor-in-chief at ICI RDI, Radio-Canada's all-news channel, and then director of Information, Regions and Digital Archives in the public broadcaster's digital division. He then held various management positions in Radio-Canada's News Division, mostly with Digital news.
Mr. Champoux has had a front row seat to the major upheavals that have shaken the news media in recent years, welcoming each challenge as an opportunity to rethink how information is produced and broadcasted to better reach the Canadian public in the wake of its everchanging consumption habits.
Digital transformation, the emergence of social media, the breakdown of the advertising market, the erosion of trust: he has led his teams through this often unpredictable evolution of the media universe, helping to ensure the public broadcaster's position as a leader in information, regardless of platform.
In recent years, Mr. Champoux has been able to reflect more carefully on the foundations of journalistic action, having the privilege of working, as Director of Community Relations, to protect what unites the Canadian public and Radio-Canada's information service. More than ever, this has allowed him to see how transparency, fairness and a touch of education can strengthen this bond and solidify a fragile trust.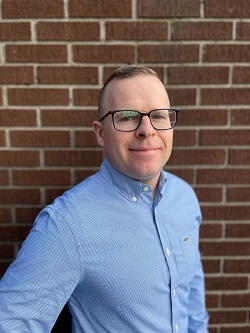 Tom Barber
Commissioner, Fair Practices Commission of the WSIB, Province of Ontario
Tom Barber has 20 years of experience investigating and resolving complaints.
He currently heads the Fair Practices Commission, the organizational ombudsman for the Workplace Safety Insurance Board (WSIB) in Ontario. The Commission provides timely resolution of individual complaints about the WSIB's services and makes recommendations for improvements. Mr. Barber joined the Commission in 2017 as deputy commissioner and was appointed to a five-year term as Commissioner in November 2020 by the WSIB's Board of Directors.
Before moving to the Commission, Mr. Barber spent 10 years in various roles at the Office of the Ontario Ombudsman, including early resolution officer, investigator and manager. The Ombudsman oversees and investigates complaints about more than 1,000 provincial government and broader public sector bodies, such as provincial ministries, Crown corporations, municipalities, universities, and school boards.
Mr. Barber began his complaints investigation career in 2004 in the standards enforcement department at the Institute of Chartered Accountants of Ontario (now CPA Ontario), the regulatory body for public accountants in Ontario.
A graduate of Brock University, Mr. Barber completed the Osgoode/FCO Certificate program Advanced Issues in Ombuds Practice in 2021.
When he is not investigating complaints and advocating for fairness, Mr. Barber enjoys camping and hiking with his family.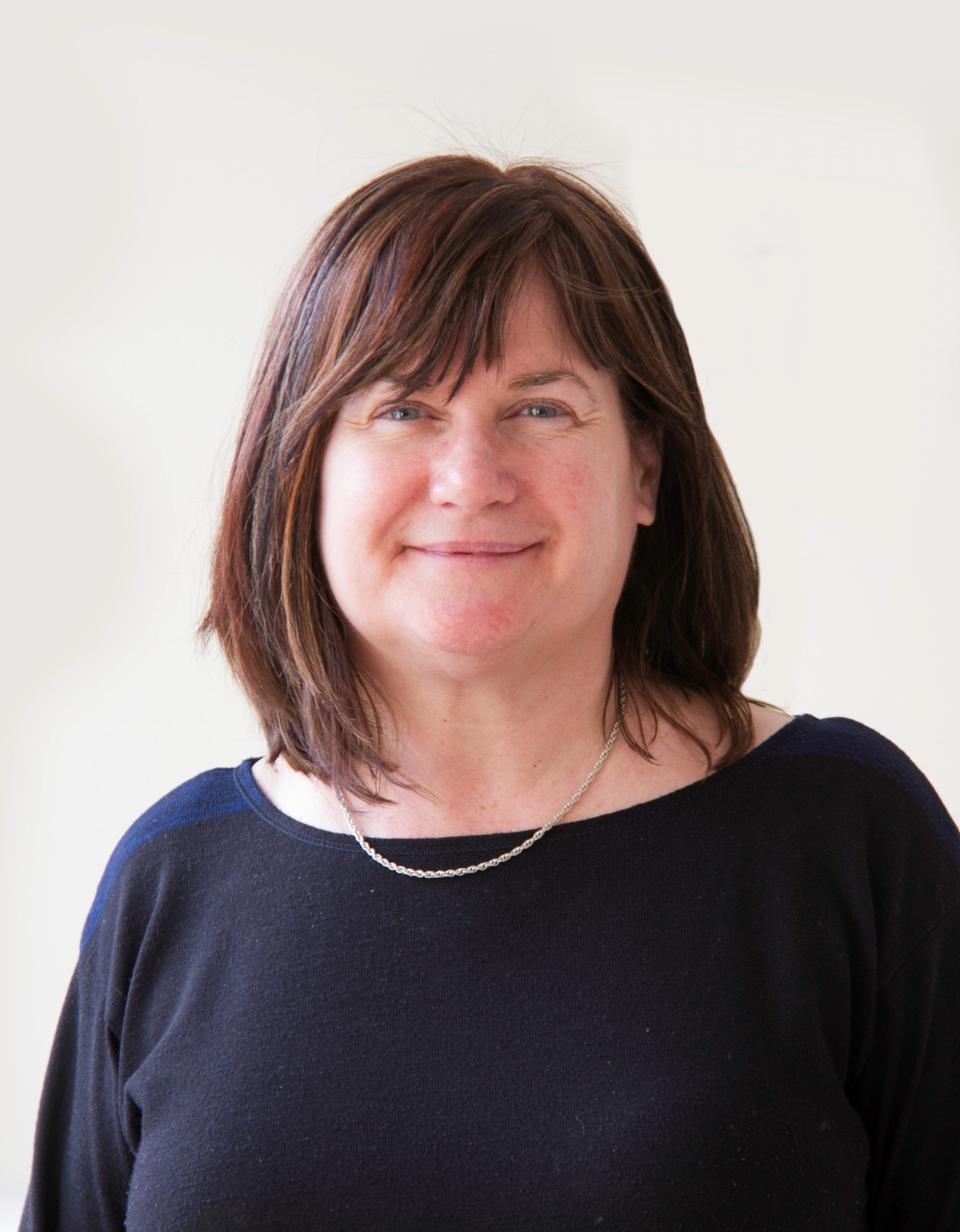 Carolyn Brendon
University Ombuds, McMaster University
Carolyn Brendon is the University Ombuds for McMaster University in Hamilton, Ontario.
Prior to beginning this role in a jointly-held position in 2003, Carolyn was an Employee Ombudsperson and Harassment Advisor at Brock University in St Catharines.
She holds a law degree from Osgoode Hall Law School, an M.A. from McMaster University, and an Honours B.A. from York University. She has several certifications including the FCO-Osgoode Certificate in Essentials for Ombuds, as well as ones in Adjudication for Administrative Boards, Agencies and Tribunals; Advanced Investigations; and Human Rights: Theory and Practice.
She is the Eastern Representative on the Executive for the Association of Canadian College and University Ombudspersons.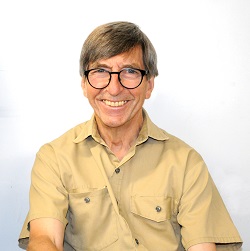 Ron Crocker
Ombudsman Representative, Nova Scotia Office of the Ombudsman
Ron Crocker grew up in Heart's Delight, Newfoundland and Labrador.
His early education was in NL outport church schools. He is a graduate in English Literature from Memorial University of Newfoundland and in law from Osgoode Hall Law School in Toronto.
Following a print journalism background with the St. John's Evening Telegram and as a freelance writer, Ron worked for more than 30 years with the Canadian Broadcasting Corporation as a journalist, producer, and senior executive.
Post-retirement from the CBC, he has worked mainly as a Nova Scotia public servant, briefly with Communications Nova Scotia, and for the past decade with the Nova Scotia Office of the Ombudsman where he is a senior investigator.
Ron has written two books: Forever Bluenose: A Future for a Schooner with a Past, published Nimbus Publishing in 2013, and Ray Guy: Portrait of a Rebel, published by Boulder Books in 2021.
Ron lives in Glen Haven, Nova Scotia, where his primary recreation is sailing.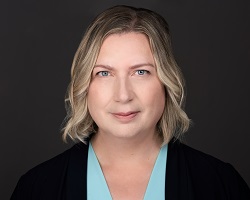 Colette Langlois
Ombud, Office of the Northwest Territories Ombud
Colette Langlois was appointed as the Northwest Territories' first Ombud in 2019. Prior to that she served over 20 years in the Northwest Territories public service in Yellowknife, Inuvik and Norman Wells, including roles in developing municipal government legislation, self-government negotiations with Indigenous governments, preparations for the creation of the Nunavut Territory, several years as Director of Research Services for the Legislative Assembly, and a year as acting Clerk of the Legislative Assembly. In recent years she has also worked and volunteered on organic farms in Yukon and northern Scotland, and in her current home of Hay River.
Ms. Langlois holds law degrees from McGill University (LLB) and the University of Toronto (LLM) as well as a Master of Science in Rehabilitation Science from the University of Alberta, and Bachelor of Arts degrees from Concordia University (Creative Writing) and Athabasca University (Psychology). She has several publications in academic and literary journals. Her short story, The Emigrants won the 2016 McClelland & Stewart / Writers' Trust of Canada Journey Prize.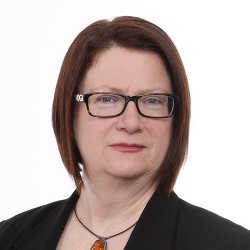 Jill Moriarty
Ombuds, New Home Ombuds Office
Jill Moriarty serves as the New Home Ombuds, the organizational ombuds for Tarion. Tarion is a Designated Administrative Authority responsible for overseeing the Ontario New Home Warranties Plan Act. As New Home Ombuds, Jill's mandate is to ensure that Tarion treats homeowners fairly and to identify and address systemic issues within Tarion's processes and policies.
Jill has worked in the New Home Ombuds office since 2015 and became Ombuds in 2017. She is proud of the record she and her team have of initiating changes that hve led to better outcomes for homeowners. Prior to moving to the New Home Ombuds office, Jill worked for many years in the field of health regulation and has experience as a mediator and dispute resolution trainer.
Jill holds an LLM in Administrative Law from Osgoode Hall Law School, an MA in Conflict Analysis and Management from Royal Roads University and a certificate in Dispute Resolution from York University. She holds certificates in Ombuds Essentials and Advanced Issues in Ombuds Practice from Osgood.
Jill is a member of the ADR Institute of Ontario and holds the designation of Qualified Mediator (Q.Med).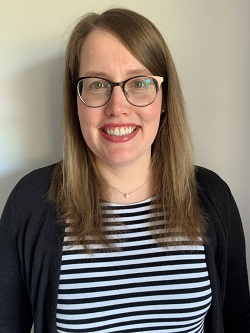 Justine Wild
Investigator, National Defence and Canadian Armed Forces Ombudsman
Justine Wild has been in the Ombuds field for over 10 years. Justine joined the Office of the Federal Ombudsman for Victims of Crime (OFOVC) in 2010 as a Complaint Review Officer where she spent five years working in intake and early resolution. Justine moved to an investigators role at the Office of the Information Commissioner of Canada (OIC) in 2015. In 2016, Justine began working as a Complaint Analyst at the Department of National Defence and Canadian Armed Forces Ombudsman's office before being promoted to Investigator in 2018. In her current role, she is responsible for reviewing and investigating complaints from members of the Canadian defence community.
Justine holds a Master of Criminology Applied (M.C.A) degree from the University of Ottawa. She is passionate about helping others and advocating for fairness. She received her certificate for completing the Sharpening Your Teeth: Advanced Investigative Training for Administrative Watchdogs. in 2018, she obtained her Forum of Canadian Ombudsman (FCO)/Osgoode Certification - Essentials for Ombuds. Justine is an active participant in the Ombuds community. alongside other Federal Ombudsman offices in 2022, she collaborated in a working group to create a special event for Ombuds Day 2022. She received an award from her office for her work on this event. She regular attends and has helped moderate FCO virtual Coffee Chats and is a member of the FCO's Member Outreach and Engagement Advisory Committee.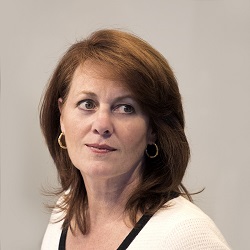 Executive Director
Tracy Blyth, CAE

Tracy Blyth AMC, headed by Tracy Blyth, CAE brings 30+ years of experience in managing associations, large and small. Tracy Blyth, CAE excels at working in a challenging environment that utilizes her management skills. Her success in building and managing associations confirms her belief that creating and consistently maintaining high quality relationships with stakeholders is key to a successful organization. Innovation, creativity and adaptability ensure an association is well prepared to face the challenges for growth in an everchanging environment.
Tracy Blyth, CAE joined the FCO as Executive Director in June 2023, after serving as Interim Executive Director for 18 months.
You can contact the FCO via email at info@ombudsforum.ca
Contact the FCO Board
If you would like to contact a member of the Board of Directors, send an email to info@ombudsforum.ca and it will be forwarded to the appropriate board member. FCO members can use the member directory (available on the Member page) to contact them directly.