Message From The President

Message from the President
June 2023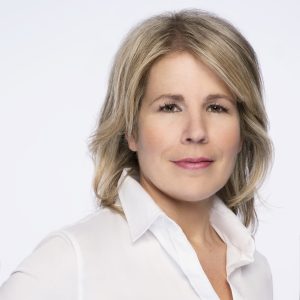 Nadine Mailloux
Montreal Ombudsman
I would like to thank you for your trust and support. I am honoured to have the opportunity to serve as President of our association for a second term.
As the spring winds down and we are eagerly awaiting summer, we want to share some exciting news with you. The Forum of Canadian Ombudsman is in transition. We have had a lot of changes these past couple of months and we have a few more to come.
Let me elaborate.
FCO has moved offices. Our new office address is 18 Fire Roue 40, Havelock, Ontario K0L 1Z0. Our new email address is info@ombudsforum.ca and is the best way to reach us.
For the last several years, Intertask Conferences has managed the FCO. As FCO has grown over the years, the Board of Directors felt our associations' needs were also evolving and the decision to hire an Executive Director was made. We welcome Tracy Blyth, CAE as our newly hired Executive Director. You can reach Tracy at info@ombudsforum.ca. Many of you already know her as she has been Interim Executive Director for FCO for the past year and a half. We welcome Tracy to the FCO team and look forward to a positive relationship. We also want to thank Intertask Conferences for managing the FCO for the many years they did (and especially throughout the pandemic).

We are launching a new website and member management system any day now. The new AMS (association management system) will allow FCO members to renew their membership online, update your own member profile, connect with other members as well as a myriad of other benefits. You will be notified via email when we have launched the site and ask that you go in and ensure your membership information is correct.
As well, we have a new FCO Board of Directors, duly elected by the membership on June 6th. Your new Board of Directors is as follows:
Tom Barber, Commissioner, Fair Practices Commission of the WSIB, Province of Ontario

Carolyn Brendon, University Ombuds, McMaster University
Pierre Champoux, Ombudsman Services Français, CBC/Radio-Canada

Ron Crocker, Ombudsman Representative, Nova Scotia Office of the Ombudsman

Colette Langlois, Ombud, Office of the Northwest Territories Ombud

Nadine Mailloux, Ombudsman de Montréal, Ville de Montréal

Jill Moriarty, Ombuds, New Home Ombuds Office
Sophie Petrillo, Ombudsman, Hydro-One Inc.

Craig Thompson, Patient Ombudsman, Province of Ontario

Justine Wild, Investigator, National Defence and Canadian Armed Forces Ombudsman
The Board met immediately following the AGM to appoint the FCO Executive Committee.
President - Nadine Mailloux, Ombudsman de Montréal, Ville de Montréal
Vice-President - Craig Thompson, Patient Ombudsman, Province of Ontario

Treasurer - Sophie Petrillo, Ombudsman, Hydro-One Inc.

Secretary - Pierre Champoux, Ombudsman des Services français, CBC/Radio-Canada
I would very much like to recognize and thank the FCO Board of Directors for their leadership this year. We have 3 board members that are leaving us . I would like to take this opportunity to once again, thank Johanne Savard, Past President, Kamini Bernard, Director and Renee Gavigan, Director. Your respective contributions over the years were central to our development and success. Because of volunteers like you, organizations like ours can thrive and fulfill their member's needs. I cannot salute you enough for your efforts. So thank you, from the bottom of my heart.
Once again, we offered the Ombuds Essentials Certificate and Advanced Ombuds courses . Both courses are well received and well regarded by our peers. In fact, the Essentials Certificate will be running again this September and we already have a wait list of 50 people. More information will be shared with you once registration is open.
Our french Essentials certificate with University of Sherbrooke will take place in May 2024.
I am happy to say our membership is growing. Our membership in 2022 reached a full 415 members, representing 127 organizations and continues to grow. We are currently at 441 members.
We thank you for your support and we will continue to forge ahead with serving our ombudsman community.
Our monthly Coffee Chats continue to be popular. Our last coffee chat of the season was on June 21sr. We will not be running the coffee chats over the summer and will resume in September.
2023 continues to be another amazing year for FCO and its members. Connecting and learning from peers is a cornerstone of this association.
There is much to be proud of and more to come, and your participation will help grow your professional skills and the profession itself.
Peer-to-peer networking, to collaborate and share solutions

Peer-to-peer conversation, to help navigate challenges many of us face

Education that makes us better
A shared voice that elevates the issues ombuds care about

Ways to engage your whole team, and develop the next generation of Canada's ombuds community.
We will be in touch throughout the summer with more updates regarding the website and the association management system, as well as for our fall 2023 program/education lineup.
If you have any questions or need to get in touch with us, please email info@ombudsforum.ca
Have a wonderful summer.
Nadine Mailloux
President
Message from the President – Ombuds Day (October 14, 2021)